Hey guys, for the next meet we will be heading back to Garage Cafe! This will be a joint meet with Ausrotary, Rx8 Club and Mazda Car Club Australia. Garage Cafe have previously been closed for quite some time due to renovations and other things. Their website seems to be down at the moment so I cannot link the menu but I do have some photos.
Menu: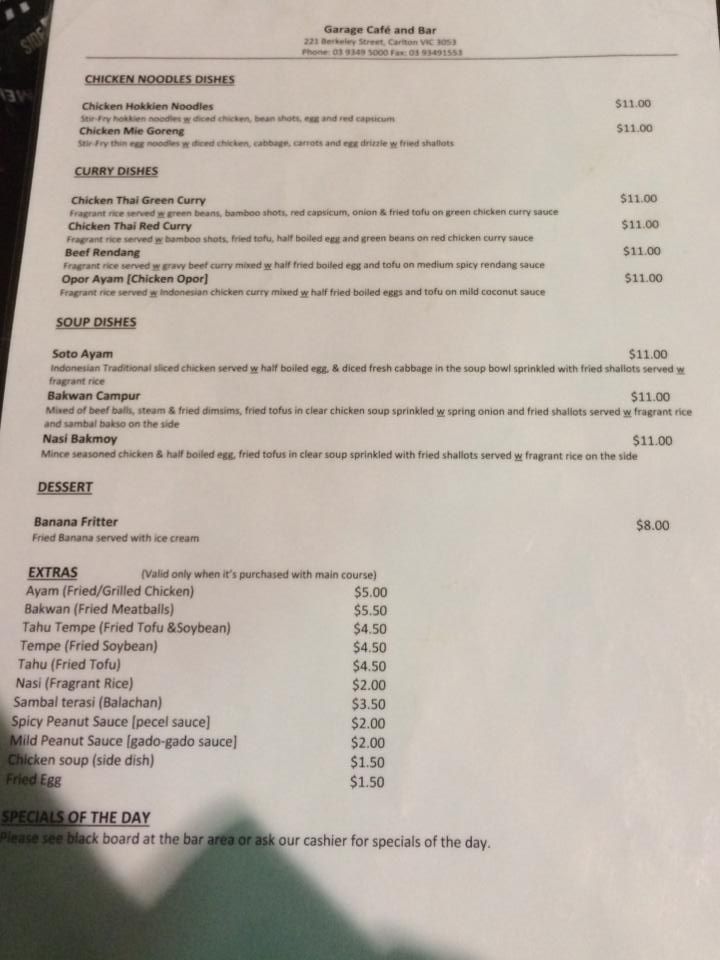 Please note there is a minimum of $20 eftpos.
There are heaters inside but it will still get cold so rug up!
Also cars that have been lowered, be careful when entering as the driveway is steep.
Garage Cafe Facebook
Date:
Saturday June 21st
Time:
6pm - 10pm
Location:
221 Berkeley Street Carlton, 3053
If the weather is good we'll go get some photos or go for a bit of a drive down to St Kilda afterwards, so if you have a decent camera please bring it along.
Attending:
Ausrotary:
FC Rotor
Kev13B
naget
ROZRX
Rotated6_2
[BUZTED]
rotor_fd
RatedR + 1 FD
ibbyrx7 + 3
sonic bronze
RX070
RX7_BEN
Rx8 Club:
BobsRX8GT
killerbee
Generation
Ash13B
Hieu
Zeking
hotkgon
Mworth
And more from MCCA
---------------------------------------------------------------------------------------------
Pre-Meets:
North-Western:
Essendon fields Coles Carpark
30 English St, Essendon Fields VIC
Time: 5:15pm
Depart: 5:40pm short drive down into the city,
Route will involve toll roads.
A reminder to those new members planning on attending, be sensible and obey the road laws. We don't tolerate stupid behavior
.