Hey guys, We will be heading back to Garage Cafe for the first catchup of the year. This will be a joint meet with the usual ausrotary guys.
Also cars that have been lowered, be careful when entering as the driveway is steep.
If the weather is good to us we'll go get some group photos, so please bring a camera if you have one.
Garage Cafe Facebook
Date:
Saturday January 16th
Time:
7pm - 9:30pm
Location:
221 Berkeley Street Carlton, 3053
Menu: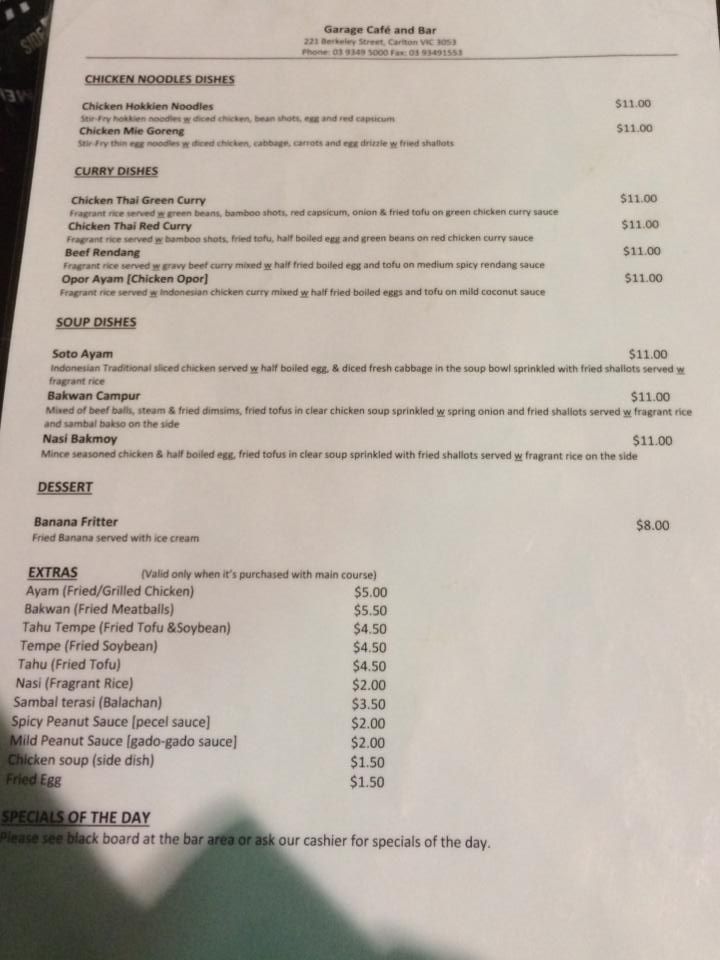 Please note there is a minimum of $10 eftpos.
Attending:
Rx8 Club:
Kev13B
A reminder to those new members planning on attending, be sensible and obey the road laws. We don't tolerate stupid behaviour
.